The temperatures are slowly rising to summery 20 degrees and the weather invites to go on extensive excursions. The perfect time to say goodbye to the car roof and take to the streets of the city or the countryside in a convertible. We now offer the Mini Cooper Cabrio S as a new addition to our car subscription. We give you all the information about the subscription and everything you need to know about the vehicle!
This is what the Mini Cooper Cabrio S comes with
Facts: The Mini Cooper Cabrio S is compact and offers an agile driving experience with its front-wheel drive and automatic transmission. The powerful petrol engine with 131 kW (178 hp) ensures dynamic acceleration and driving pleasure. With a consumption of 6.3 to 6.7 litres per 100 kilometres, you are also efficient on longer journeys.
But it's not just the performance that inspires, the modern design of the Mini Cooper Cabrio S leaves nothing to be desired. With the fully automatic top that opens and closes in just 18 seconds, you can enjoy the sunlight and wind to the full. You can even operate the top while driving at speeds of up to 30 km/h. So you can enjoy the convertible feeling. So you can experience the convertible feeling at any time and enjoy your freedom on four wheels.
Smart control with Apple CarPlay and Android Auto
Inside the Mini Cooper Cabrio S, you'll find a modern and comfortable driving experience. The high-resolution 8.8-inch infotainment system gives you seamless connectivity with your smartphone via Apple CarPlay and Android Auto. You can stream your favourite music, get navigation directions and stay connected with your friends. The integrated wireless charging station for smartphones ensures your devices are always ready to go. And with the high-quality Harman/Kardon sound system, you'll be surrounded by immersive sound that will make your drive an unforgettable experience.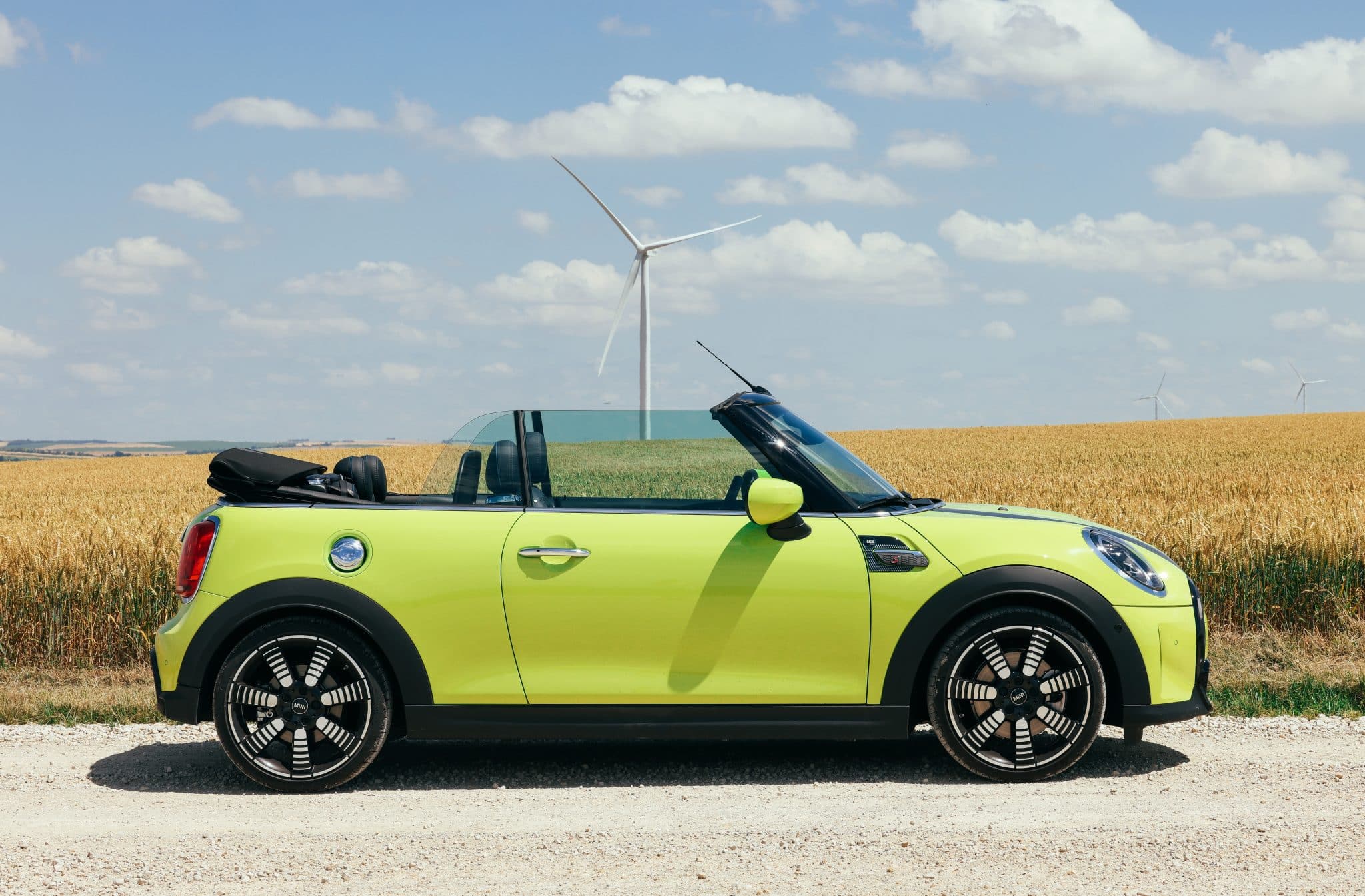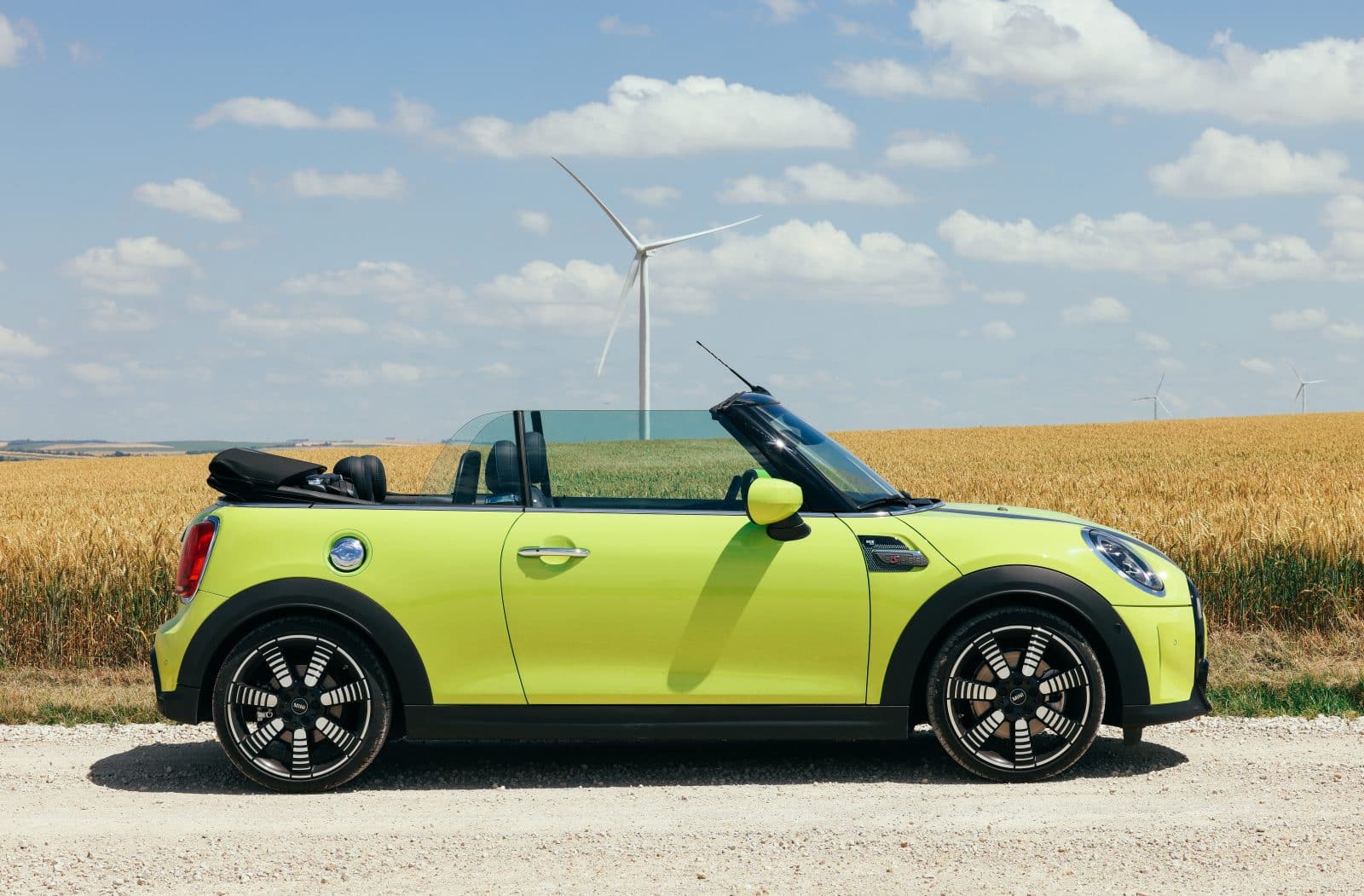 The Mini Cabrio S All-inclusive in the UPTO subscription at a fixed monthly price
Our offer includes premium insurance, tyre management with seasonal change, taxes, vignette and registration, repairs and service as well as a 24/7 hotline and roadside assistance. You can concentrate fully on your driving pleasure while we take care of everything else.
Safety first: the Mini Cooper Cabrio S is equipped with a comprehensive driving assistance and safety package. So you can explore the roads with confidence, while advanced technologies support you and provide a high level of safety.
The delivery time for the Mini Cooper Cabrio S is subject to availability. However, we will do our best to get it to you as soon as possible. Look forward to enjoying the freedom of open-top driving and feeling the sun on your face.
Dive into the world of the Mini Cooper Convertible S and benefit from our comprehensive service package at a transparent monthly price. Contact us today to find out more about availability and booking options. Prepare yourself for a fresh, modern and unforgettable driving experience with the Mini Cooper Cabrio S in our car subscription.