What the Mercedes EQA has to offer:
Overall, the Mercedes EQA is an attractive electric vehicle that combines style, performance and comfort. It offers an environmentally friendly mobility solution for those looking to switch to electric vehicles without sacrificing Mercedes-Benz luxury and quality. Find out with what specs and finesse the electric giant comes with:
Design
The EQA has an appealing design with aerodynamic lines and typical Mercedes styling. It offers space for up to five people and features a spacious interior equipped with high-quality materials and state-of-the-art technology.
The large elongated display, which shows the cockpit as well as entertainment or navigation, is particularly attractive. The stylish ambient lighting can be individually adjusted.
Power
In terms of performance, the EQA offers different variants with different motorisations. The range varies depending on the battery size and drive configuration chosen. There are versions with front-wheel drive or all-wheel drive, which offer good acceleration and driving performance.
The EQA with the 250 power version (smallest) has a top speed of 190 km/h with 190 hp.
Battery
The EQA has a lithium-ion battery mounted in the underbody of the vehicle to lower the centre of gravity and improve driving stability. The battery can be charged at public charging stations or at home. The charging time varies depending on the charger and battery capacity.
Here, the 250 version has a range of about 584 – 626 km (urban) and a total of about 490 km.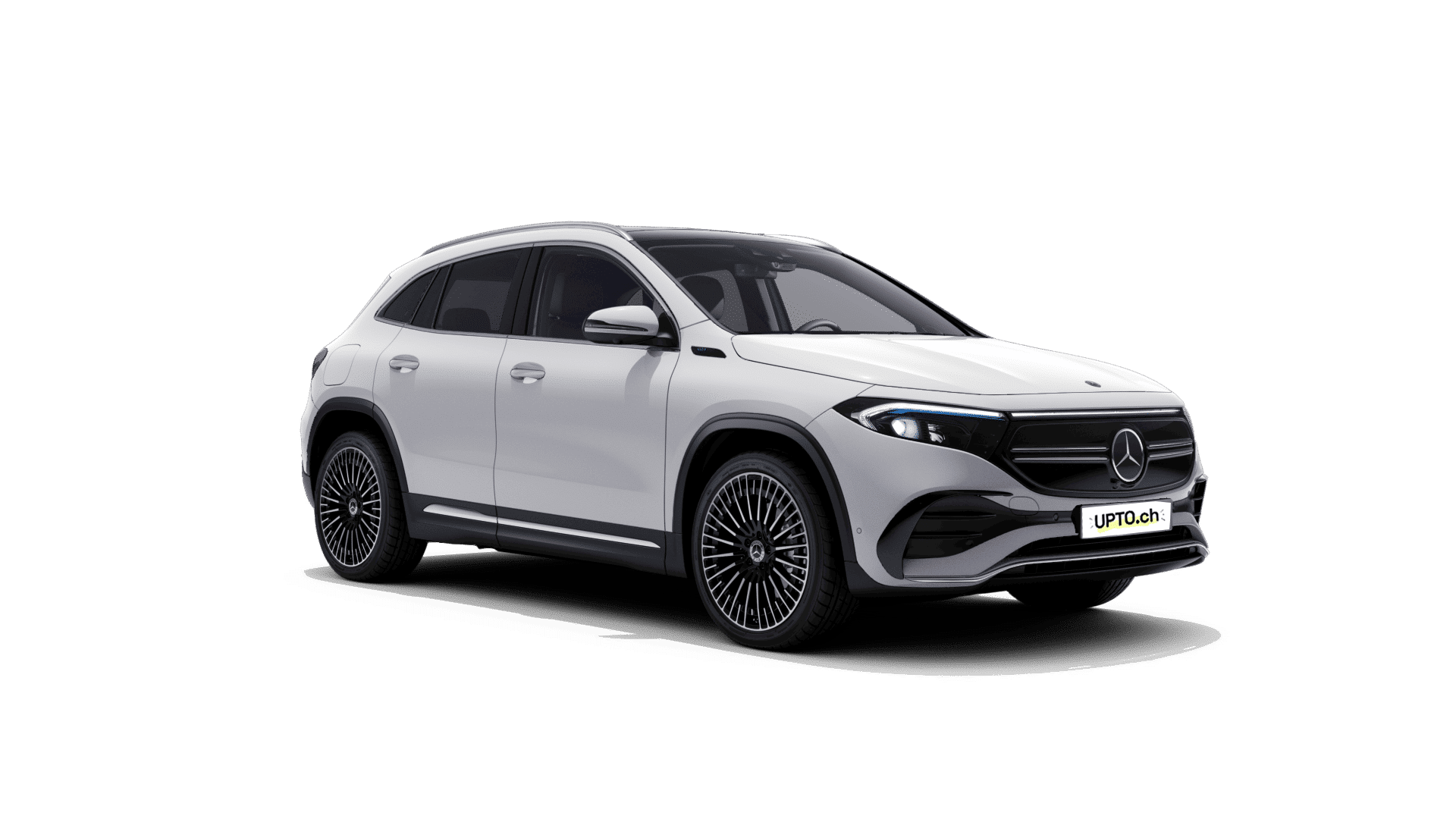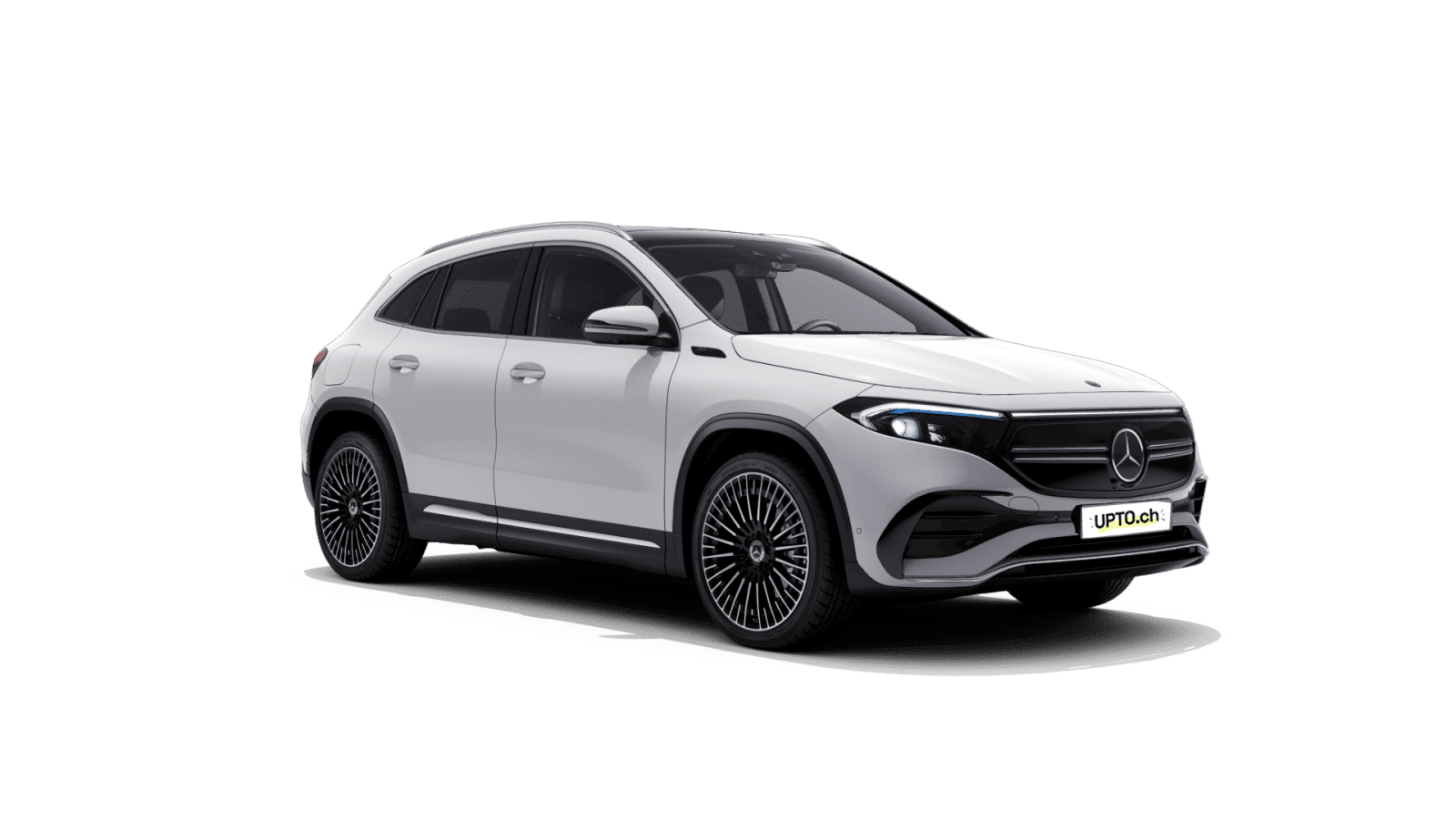 Mercedes EQA: How long does charging take?
The charging time of the Mercedes EQA varies depending on the battery size and charger. At a regular household socket, a full charge can take between 8 and 20 hours. At a fast charging station, the EQA can achieve a range of 100-150 km within about 30 minutes. However, the exact charging times may vary depending on various factors, such as the charging speed, the condition of the battery and the charging infrastructure.
Tip: Tesla's Supercharger stations also offer fast charging for other brands with slight throttling. Here you can find the locations of the Supercharger stations.
Special partner for E-nova: Swisscharge
In addition to the one-year car subscription, swisscharge is also contributing CHF 600 charging credit to the top prize of the competition.
Swisscharge is a company that provides charging solutions for electric vehicles in Switzerland. It operates an extensive network of charging stations that allows electric vehicle owners to charge their vehicles, both in public spaces and at home. The company offers various charging solutions, including AC charging stations for slower AC charging and DC fast charging stations for faster DC charging. Swisscharge also offers an app and a charging card that allow users to access the charging network and manage their charging. Here you find all charging stations around Switzerland.
Have we sparked your interest in e-mobility?
The technology around e-mobility and especially e-cars is becoming more and more sophisticated. If you are interested and would like to switch to an electric drive, we at UPTO are of course at your side. But also for car newcomers, who have perhaps refrained from owning a car until now for ecological reasons, may now have the chance to combine sustainability and mobility.
Even if it's not the Mercedes EQA, there are many other brands with great electronic models. This link will take you to our UPTO shop, where you can see all our current e-favourites at a glance.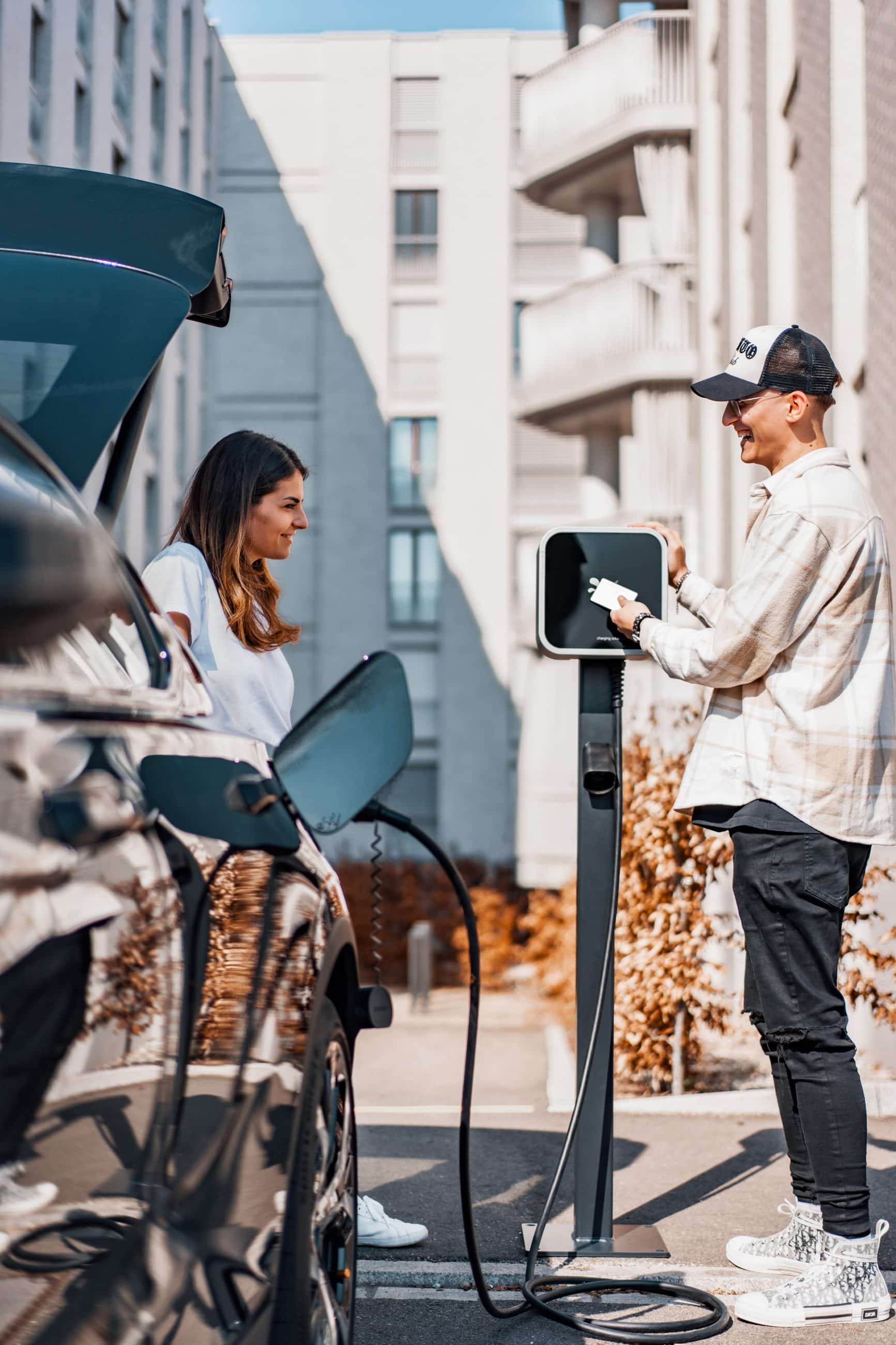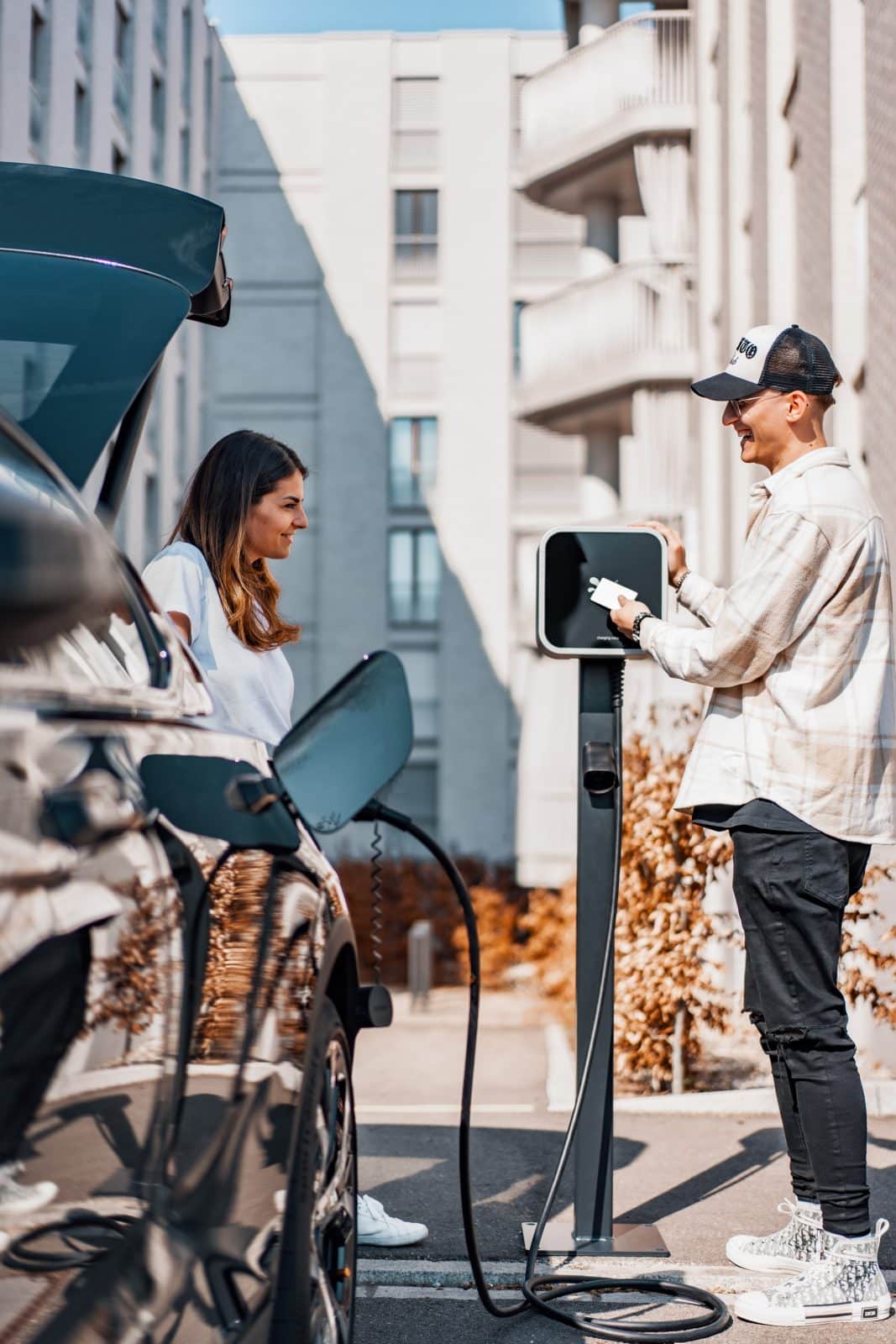 We are not only a mobility company, but also a community of car enthusiasts. In our blog and on our social media channels, we regularly share useful information, vehicle tips and exciting stories about mobility. Join our community to stay up to date and benefit from exclusive offers.